Credit: Reuters/Thierry Gouegnon BAMAKO | Fri Sep 20, 2013 3:17am IST BAMAKO (Reuters) – France's president, Francois Hollande, said on Thursday he would meet Iranian President Hassan Rouhani on the sidelines of the U.N. General Assembly next week, the first meeting between presidents of the two countries since 2005. France has been a strong advocate of sanctions to pressure Iran over its nuclear programme but has been cautious since Rouhani, a relative moderate, was elected earlier this year. Hollande said he had accepted an invitation to meet with the new Iranian leader. "There is a plan to meet with the Iranian president at his request," Hollande told reporters before leaving Bamako, where he was attending a ceremony to mark the swearing-in of Mali's new president. Hollande would be the first Western leader of the P5+1 nations – United States, Russia, China, Britain, France and Germany – to meet Rouhani, although the White House said on Thursday it was possible that President Barack Obama could meet Rouhani in New York if Tehran signalled it was serious about giving up its nuclear programme. "We should not slam the door on him. We need to see what is behind the words and things will be judged on the acts. The meetings on the sidelines of the U.N. General Assembly will enable us to establish what the Iranian intentions are," said a French diplomatic source. Hollande, who will be the first French president to meet an Iranian president since 2005 when Jacques Chirac met Mohammad Khatami in Paris, is due to attend the U.N. meeting on September 24. France's foreign minister is also scheduled to meet his Iranian counterpart, the first time foreign ministers of the countries have met since September 2011.
Authorities Discover 1.3 Tons of Cocaine Hidden on Air France Flight
Intrigued, the officials opened the bags and found 1.3 tons of pure cocaine . That's a lot of cocaine. Officials are calling it the biggest drug bust ever made in Paris (which is saying a lot). On the street, the drugs would have been worth an estimate $270 million. The flight originated in Caracas, and arrived at Charles de Gaulle airport on September 11th. Spanish, British and Dutch police all assisted in the investigation that led to the massive cocaine bust. The investigation demonstrated the "importance of strengthening international cooperation in the fight against traffickers,"according to French Interior Minister Manuel Valls. Investigators report that several members of a crime organization have been arrested in Venezuela in connection with the drug bust. Now the French will have to hold on to the massive amount of cocaine while continuing their investigation. But with 1.3 tons… who would know if just a kilo went missing? [Shutterstock]
No Honey Boo Boos in France: Parliament moves to ban kiddie pageants
I asked this straight-A student what she thinks of the French ban on child pageants. I do not love beauty pageants. They make girls feel bad about themselves rather than loving who they are and their own beauty, she replied via e-mail. Being an entrepreneur, its more of who I am. You work, and it grows. You can see your goal and develop it into something much more. It doesnt end. With a beauty pageant, once you achieve your goal of winning, thats the end, its over and done. And if you dont win, you havent achieved your goal. With business, it may not always work out but you just have to keep trying. Out of the mouth of babes. Thanks Madame Jouanno for taking the lead to end these contests. And I hope the National Assembly will pass the measure for good. Beauty pageants, who needs them?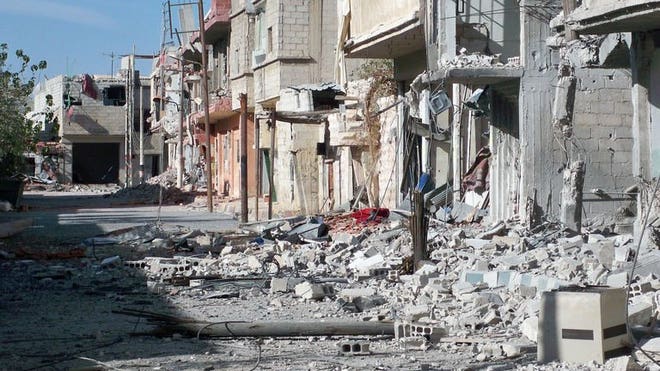 Most of them were young men, often with a delinquent past, who had become radicalised, he said. "This is a phenomenon which worries me because they represent a potential danger when they return to our soil," Valls said. "We have to be extremely attentive." France, which has the largest Muslim population in western Europe, has increased its monitoring of Islamic radicals since Al-Qaeda-inspired gunman Mohamed Merah killed seven people in and around the southwestern city of Toulouse last year. It subsequently emerged that Merah had spent time in Pakistan and Afghanistan and that French intelligence had been aware of his contacts with militants in those two countries. On Tuesday, intelligence officers arrested the French webmaster of a jihadist site on charges of "provoking" terrorism, Paris prosecutors said, adding that the 26-year-old convert to Islam had also played a part in translating magazines published by militant group Al-Qaeda in the Arabian Peninsula. According to British defence consultancy IHS Jane's, there are up to 10,000 jihadists from all over the world currently fighting in Syria on the side of rebels trying to overthrow President Bashar al-Assad, whose regime they want to replace with an Islamic state. Experts in counter-terrorism fear that a chemical weapons attack near Damascus on August 21 could inspire more radicals to embark on jihad, or holy war, in Syria, increasing the numbers of a new generation of battle-hardened militants capable of wreaking havoc when they return to their home countries. "If they are not able to set up an Islamic state in Syria, they'll come back disappointed," Marc Trevidic, France's top anti-terrorism judge, was quoted as saying earlier this week. At least one French national has died fighting in Syria — a 22-year-old white convert to Islam from Toulouse only identified as Jean-Daniel, who was killed in a clash with government forces in August. Valls has previously warned that there are "several dozen, perhaps several hundred, potential Merahs in our country" and described their presence as a ticking time bomb. In October 2012, police shot dead the alleged ringleader of an Islamist cell suspected of carrying out a grenade attack on a Jewish grocery store in a Paris suburb the previous month.